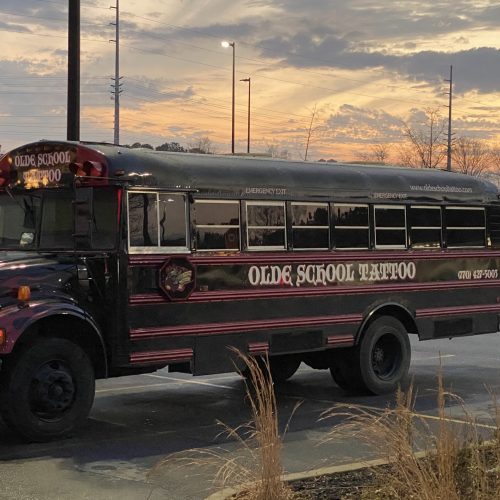 World famous Olde School Tattoo located in beautiful Marietta, Georgia, and is home to award winning artist, Paul Major.
Olde School Tattoo was founded by Randy Kienel an exceptional Tattoo artist, actor, model, great friend and mentor to many. Randy passed on December 27, 2006 and is missed by all he came in contact with.


We carry on in the same great tradition of excellent customer service and the highest quality artwork available anywhere at any price. A deluxe studio with a home feel we have three large private rooms and one of Atlanta metro's largest selection of body jewelry. Specializing in custom artwork for the serious collector, Olde School Tattoo is also known for having a large selection of body jewelry.
Come check out our work and see what all the buzz is about.
Ready To Schedule An Appointment?
Click the button below to fill out our quick quote form.