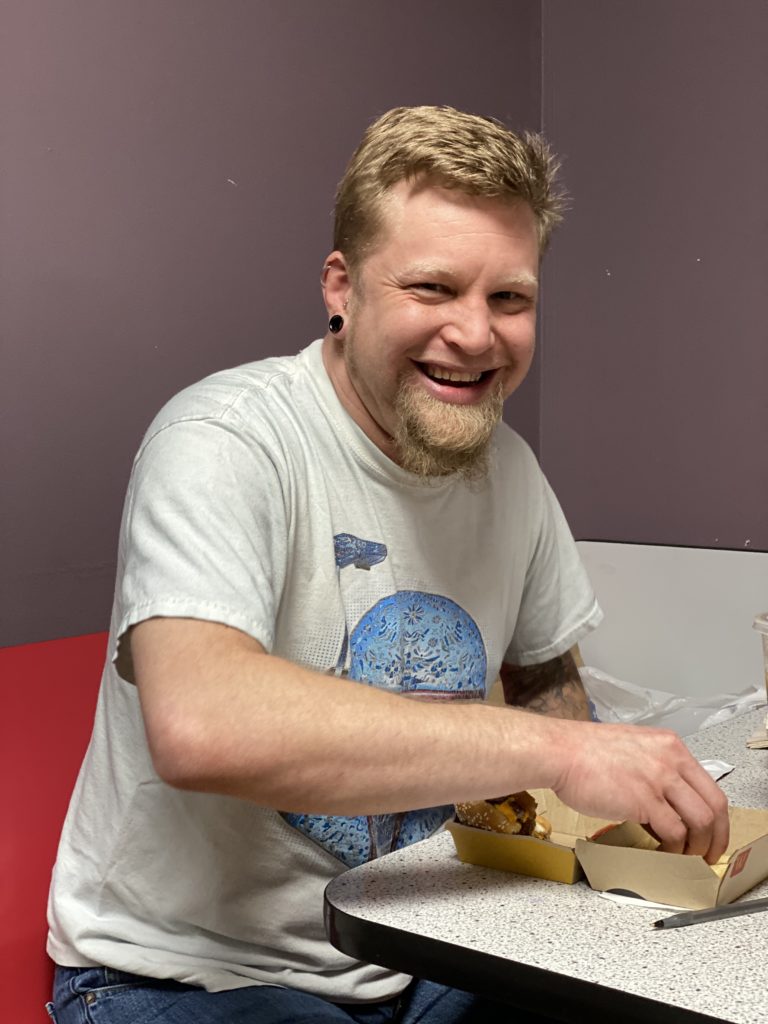 I, Jeremy Harris  formerly Sirrah Ymerej of Clan Urdnot, was  raised in the fires of the planet Tuchanka, as the only human to ever serve with the Krogan, I was the trusted assassin of Urdnot Wrex, the patriarch  Clan Urdnot, After the untimely demise of my fri end Wrex, I began to  grow weary of all the political infighting and seemingly endless civil war. After  returning to the place of my birth, I earned my piercing apprenticeship from Kevin Keene out of Miami,Florida.  After a year of learning, I became a full fledged piercer in  2004. Quick, clean and efficient, I very much love what I do. With 10 years experience, I am able to  get your piercing  done quickly and with as little pain as possible. Although, I am very proficient in all piercings, I very much enjoy ear piercings and dermal anchoring. With a large selection of starter jewelry, there is a little something for everybody. Come down to Olde School Tattoo and get pierced by a pro….
Come check out our work and see what all the buzz is about.
Ready To Schedule An Appointment?
Click the button below to fill out our quick quote form.